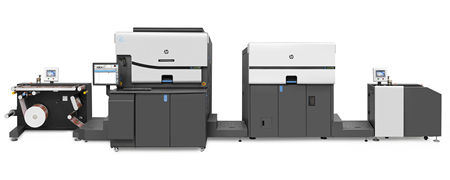 foxpak flexibles was established in 2001 to provide a range of flexible packaging to the food/non-food markets in Europe and the USA. Their strategy is to provide their clients with flexible packaging that enhances their brand image, appeal and increases their market share. From their Grade AA-  BRC accredited facilities in Dunleer, Co. Louth, foxpak offers flexible packaging that complies with strict performance criteria required in various products, such as cereals, seafood, baby food, pet food and confectionery. Additionally, foxpak supply the pharmaceutical and veterinary markets with printed film, sachets and flat plus stand up pouches.
foxpak were the pioneers in digital flexible packaging, and they are  global leaders in this technology.  They  have invested heavily in digital printing technology specifically developed for the flexible packaging industry.
"As our business continued to grow, we saw a bottleneck development in our artwork/prepress department and we needed to address this as a matter of urgency. We comprehensively researched the market for solutions to help automate our prepress functions, eliminate bottlenecks in this department and to enable us to maintain the high service levels our customers have come to expect. We chose Mediainc as our partner for this critical project. Mediainc spent time on our site to fully understand our unique requirements for flexible packaging. Mediainc deployed an Enfocus Switch workflow automation platform and developed customised workflows which addressed our current needs and that are flexible and easily changed as our business evolves. We enjoy an excellent relationship with Mediainc and they are one of our key business partners" Paul Young, Managing Director, Foxpak Flexibles Ltd.